Please used internet ekplorer 4.0 and resulotion 800 * 600 for best viewed.
---
PLEASE CLICK THE PICTURE TO ATTACK THE GHOST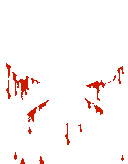 Anda adalah pelawat yang ke
sejak 5 hb Mei 1999.
You must have at least Internet Ekplorer 4.0 or Netscape Navigator 4.5 (not recomended) or higher to view this page. If not, good bye and try again. It's because this HP used framed.
---

Designed by Sam site ent. 1997-1999 ©
199 Parit Teluk Pial Darat, 34200 Parit Buntar, Perak Darul Ridzuan. Malaysia.